If you want to know about Accor Plus, is it worth signing up for this membership? and how to make the most use of it? I'm pretty sure you'll get a huge amount of value in this ultimate guide.
What is an Accor Plus member?
Previously known as 'Accor Advantage Plus', Accor Plus is a membership program run by Accor Hotels, one of the largest hotel groups in the world, managing more than 30 hotel brands in the Asia Pacific region. Accor Plus members enjoy a range of benefits, including complimentary nights, dining discounts, and more.
Accor hotels have 2 major membership programs: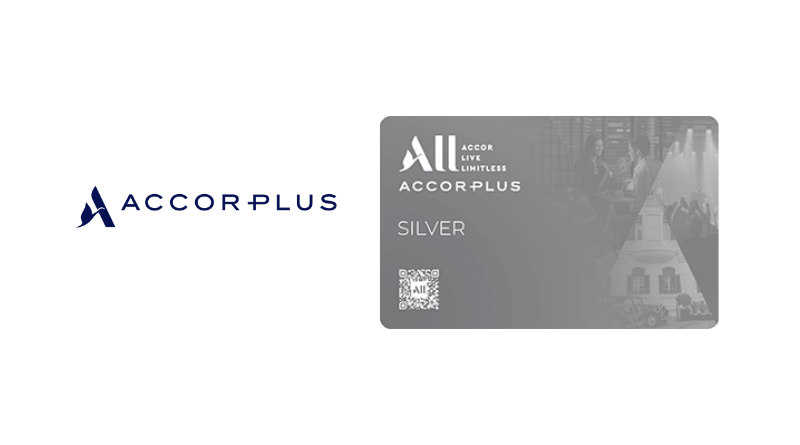 The key benefits of Accor Plus include:
Complimentary night at more than 1100 Accor resorts and hotels across the Asia Pacific
Up to 50% dining discount
Up to 50% off hotel stays (Red Hot Room)
Additional 10% during Accor Hotels sale
Upgrade to Accor ALL silver membership
Other discount vouchers
etc.
What is the cost of an Accor Plus membership?
Accor Plus membership has 3 tiers, the only difference is the number of complimentary nights hotel stays in participating Accor hotels across the Asia Pacific.
Accor Plus Traveller: No FREE night ($298 per year)
Accor Plus Explorer: 1 FREE night ($408 per year)
Accor Plus Explorer Plus: 2 FREE nights ($528 per year)
Click to find more on Accor Plus official website.
Now, let's go through the Accor Plus benefits, and I'll show you how to get the most out of it.
Accor Plus Benefits – Stay Plus complimentary nights
"Stay Plus" is the most valuable benefit of Accor Plus, which means the complimentary night you can get each year.
If you use it wisely at some of the best properties across Asia-Pacific, such as Fairmont, Sofitel, Pullman, etc., it can easily recoup the cost of the Accor Plus membership fee with only one night.
The Stay Plus is quite flexible, in most cases, you can easily cancel the booking up to one day before the stay if you change your travel plan.
For me, every time I renew my membership, the first thing I do is check the availability of the complimentary night during peak travel periods, including public holidays, long weekends, anniversaries, etc.
Can you imagine how expensive a room can be at a high-end hotel on a public holiday? Besides, hotels normally provide a limited number of Stay Plus rooms. So book it first if you can, the earlier you look, the better chance you will be able to lock the stay at your preferred property, on your preferred date.
If you find it already booked, check it regularly, in case someone canceled it. You can also check the "Red Hot Room" offers, there are probably other offers of this hotel without even using your precious stay plus voucher.
Another good thing about Accor Plus is you can book the complimentary night online, up to 12 months in advance.
Normally, this complimentary stay is provided in a standard room, but you can pay a small fee to upgrade to higher-level rooms or even suites.
How to book the free night – stay plus?
The Stay Plus Night can only be booked via Accor ALL app or the Accor official website.
Log in to your Accor Plus account.
Search your hotel/destinations and date to travel.
Make sure you turn on the "stay plus" button.
Book the hotel without any fee.
How to use the stay plus wisely?
Of course, You should use it at the luxury hotel as possible. Here is my recommended list among 1000+ Accor hotels:
Sofitel Darling Harbour (Sydney, Australia)
Sofitel Singapore Sentosa Resort & Spa (Singapore)
Sofitel Noosa Pacific Resort (Noosa, Australia)
Sofitel Auckland Viaduct Harbour (Auckland, NewZealand)
Sofitel Bangkok Sukhumvit (Bangkok, Thailand)
Mövenpick Asara Resort & Spa Hua Hin (Prachuap Khirikhan, Thailand)
…
I highly recommend you to buy breakfast in the hotel by using the Accor Plus dining benefits. This is how you can get more ALL points while enjoying a discounted breakfast.
Accor Plus Red Hot Room: Up to 50% off room rate
Accor Plus members can enjoy special offers on booking – Red Hot Room offers, up to a 50% discount on certain hotels. Normally, these kinds of offers will be updated on weekly basis.
For me, every time when I book a trip, I'll check the Red Hot Room offers from the website or by email first. As this offer can significantly save on your trip, that's why the red hot room offers are my favorite Accor Plus benefit.
Please note that the red hot room offers can only be booked on Accor's official channels, including the Accor website or app, and you need to log into your Accor Plus member account to see the discounted rates.
Accor Plus dining benefits: Up to 50% off at restaurants
These benefits can help you save a lot, especially when you are at a resort, the hotel restaurant is your only option, and you can imagine the original price of these restaurants. By using the Accor Plus card, you'll only pay half of your food bill.
Here is how you account for the food discount:
– Dine alone for 25% off your food bill
– Dine with one guest for 50% off (Buy one get one free)
– One member and two guests get 33% off
– One member and three guests get 25% off etc.
Sounds complicated, right? You can simply calculate this way: every time you dine with a guest or more, you will receive your meal for free.
The beauty of this benefit:
You don't have to stay in a hotel, as long as you present your card when you arrive at the restaurant, then you can have a member rate. So you can use the card after work in the city you live, don't have to wait for the travel.
As long as your membership is not expired, you can enjoy the benefit as much as you want – unlimited times. The more you use it, the more save.
If you are dining at a party of four in Australia, New Zealand, or Fiji with two Accor Plus members at the table, you can receive a dining discount of 50% off.
In Asia, you will also enjoy 15% off beverages in Accor hotels and resorts. Accor has a lot of beautiful bars, you can enjoy the discount at some of the really cool bars.
Do you know when you dining in Accor restaurants, you can earn rewards points. EUR 1 spent = 1 Reward point.
Please note:
There are some dining discount exclusions you should know. Accor Plus membership benefits are not available at Raffles Hotels & Resorts, Orient Express, and Ibis Budget.
Some independently-owned restaurants may also be excluded, so make sure you call the restaurant first to check, or you can browse the latest restaurant list on the Accor Plus website.
The blackout dates apply to each country, you can check with the restaurant first.
Get the exclusive Accor Plus members discount now.
Check out the latest Accor offers.
Additional 10% off the Best Available Rate
Accor Plus members can enjoy an additional 10% off the best available public rate (including restricted rates) on any room type at all participating hotels.
The additional 10% discount can also be applied to "private sale" or "super sale" rates on accorhotels.com, which could access discounts of up to 50%.
Silver ALL members – Accor Live Limitless Membership
Normally, you need to stay 10 nights or spend more than 800EUR in Accor hotels to upgrade to the silver member within the Accor Live Limitless loyalty program. As an Accor Plus member, you'll automatically be upgraded to silver, which means you can enjoy ALL members' benefits and earn points and nights at Accor properties all around the world, not only in the Asia Pacific.
What're the benefits of ALL silver members?
Enjoy a welcome drink for up to two guests.
Late checkout (subject to availability).
etc.
An ALL membership starts from the 'Classic' level and can be upgraded based on the frequency of hotel stays or monetary spending. You can find more information about ALL programs in this guide.
More Escapes offers
More Escapes typically feature discounted rates for stays of two nights or more, especially when you want to enjoy your vacation at a resort, more escape can definitely help you save a lot. These deals generally include accommodation, meals, and even spas, which you definitely don't want to miss out on.
Where to use the Accor Plus card?
Accor Plus benefits are available at over 1000 hotels and 1400 restaurants in 20 countries in the Asia Pacific:
Australia, Cambodia, China, Fiji, French Polynesia, Hong Kong, India, Indonesia, Japan, Laos, Macau, Malaysia, Maldives, Mongolia, Myanmar, New Zealand, Philippines, Singapore, South Korea, Taiwan, Thailand, and Vietnam.
25 brands of Accor brands in the Aisa Pacific:
Banyan Tree, Sofitel Legend, Fairmont, SO/Sofitel, Sofitel, MGallery, Art Series, Pullman, Swissôtel, Angsana, Movenpick, Grand Mercure, Quay West, Peppers, The Sebel, Mantra, Cassia, Novotel, Mercure, Tribe, BreakFree, Ibis, Ibis Styles, and Ibis Budget.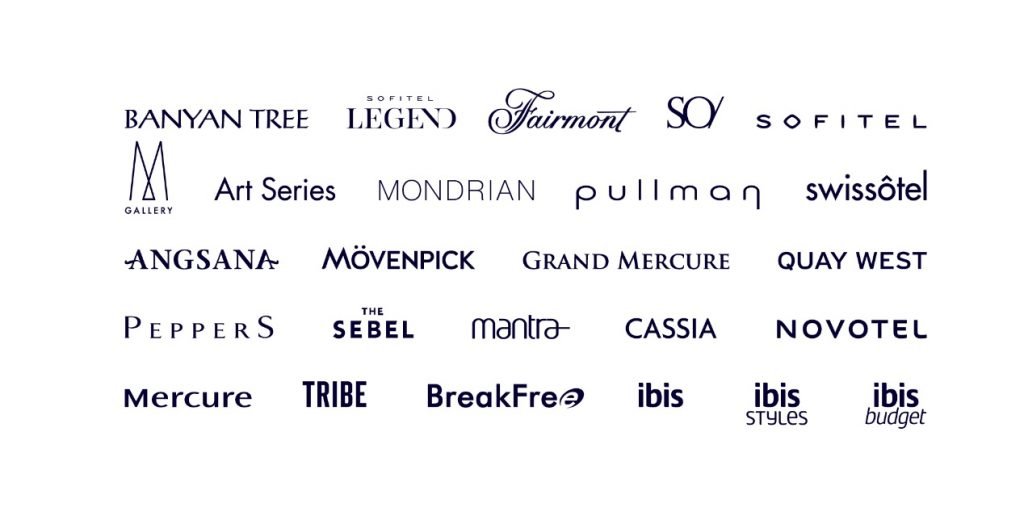 To sum up
Personally speaking, my Accor Plus membership has helped me to save a significant amount of money when traveling and dining over the years. Even with the international travel restrictions, I believe it's not difficult to maximize the program benefits, through staycations and domestic vacation.
Here is everything you need to know about Accor Hotel deals, customer service info, and a loyalty program guide.
If you want to know whether is it worth signing up for Accor Plus membership, here is the list of the latest Accor Plus offers.
If you have any questions about Accor Plus or the ALL program, please leave your comment below, I'll help you as much as I can. Bon voyage!