Hilton Hotel was founded in 1925 by Konrad N. Hilton (Konrad N.Hilton, 1887-1979). Hilton currently has more than 6,100 hotels and resorts in 119 countries around the world and is headquartered in Texas, USA.
In this article, let's talk about how to book a Hilton hotel at a discounted price? How to become a Hilton member? How to quickly upgrade to a high-end member? 
Hilton Hotels has 18 brands worldwide, there are some well-known brands.
Luxury hotel brands: Waldorf Astoria Hotels & Resorts, Conrad Hotels & Resorts.
Hilton brands: Hilton Hotels & Resorts, DoubleTree by Hilton, Embassy Suites Hotels.
Mid-class brands: Hilton Garden In, Hampton Hotels, Homewood Suites by Hilton, Home2 Suites by Hilton.
Hilton Honors, the membership program of Hilton Hotels Group. Anyone can sign up for FREE, and earn points and other rewards by logging into your Hilton account when you book.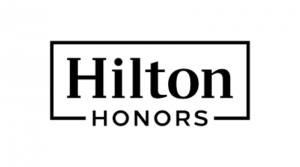 Hilton Honors Membership Tiers
Hilton Membership has a total of 5 tiers, Basic, Silver, Gold, Diamond and Lifetime Diamond.
Basic Membership: Register for FREE
Silver Member: Stay 4 times or stay 10 nights or accumulate 25,000 base points.
Gold Members: Stay 20 times or 40 nights or accumulate 75,000 base points.
Diamond Members: Stay 30 times or 60 nights or earn 120,000 base points.
Lifetime Diamond Membership: 10-year Diamond membership,

and accumulated paid 1,000 nights.
The membership period is from January to December each year, and each April it will be reclassified according to the previous year's occupancy.
If a member obtains Gold status in 2021, the tier validity period can be retained until the end of March 2023. Then, from April 2023, the level will be adjusted according to the member's stay in the previous year.
Hilton Silver membership benefits:
Get an additional 20% bonus points, which can be redeemed for free nights.
Enjoy a complimentary 5th Reward Night. That is, if you exchange points for a stay of 5 consecutive nights, you only need to pay points for 4 nights.
Hilton Gold Member Benefits:
Get 80% bonus bonus points.
Enjoy a complimentary 5th Reward Night.
Choose between breakfast or Welcome Credit.
Hilton Diamond membership benefits:
Get 100% bonus bonus points.
Enjoy a complimentary 5th Reward Night.
Complimentary breakfast with welcome credits.
Hilton Benefits Tips by Go Travel Video:
Among the major hotel groups, Hilton's membership benefits are more generous, starting with Gold Card members, you can get free breakfast benefits, and most other hotel groups need to reach the level of Platinum membership or above to enjoy. In addition, the gold card also has the opportunity to upgrade to the executive room, which means that there is an executive lounge benefit.
The second guest in the same room stays free of charge. For example, in Japan, the price of a two-person stay is more than 30% more expensive than the price of a single occupancy, and if you are a Hilton member, you can choose only one person to stay and pay for one person when booking.
After a 40-night stay at a Hilton hotel each year, an additional 10,000 points will be awarded for each additional 10 nights stayed, with no upper limit. In addition, if you accumulate 60 nights or more, you will receive an additional 30,000 points.
All members can check in online and choose their room. This is a benefit not available to other hotel groups, and members can choose the room and floor to stay in online up to 1 day before check-in.
When a member reaches the required entry night, the excess can be rolled over to the next year as the next year's night. For example, in 2020, members stayed 65 nights, and diamond cards only needed 60 nights to relegate, so the extra 5 nights were automatically extended to 2021, and in 2021, only 55 nights can be relegated.
Stays or food and beverage consumption
The most basic and effective way to accumulate points must be through paid accommodation, and you can get 10 basic points for every $1 spent at Hilton hotels.
Here are a few tips for getting more points:
Any purchases that occur at the Hilton Hotel, including meals, laundry, parking, etc., must be charged to your room rate so that more points can be accumulated.
Even if you are not staying at hotels, when you dining at restaurant in Hilton,  remeber to show your membership card and ask the hotel to give you points.
To earn points, you need to book through official channels, including Hilton's official website, official APP, and hotel reservation line. Bookings on third-party platforms such as Trip, Booking, etc. are not credited.
Participate in Hilton Points promotions
Basically, Hilton have some points promotions every quarter, such as double points, triple points, gift points, etc., which is a good time to accumulate points quickly.
Normally, the first quarter of the year tends to be the biggest Hilton promotion, which typically starts in January and ends in early May.
The second quarter generally runs from May to the end of August or September, which is the best travel season of the year.
The third quarter is generally from September to the end of the year, during which there are many holidays such as Thanksgiving, Christmas.
Hilton sometimes has special promotions with airlines, such as Lufthansa, Hainan Airlines, etc., staying at Hilton hotels can not only get points but also airline miles, which is very suitable for planning a vacation trip.
Take advantage of promotions to buy points
Hilton allows members to purchase points directly, and they can place orders on the official website of Hilton. The standard price for official purchases is $12.5 per 1,000 points for one-time purchases of 10,000 points or less, and $10 per 1,000 points per 1,000 points or more, with a limit of 80,000 points per year.
Trust me, most people don't buy Hilton Points at the original price. As the official website will have "buy one get one free" campaign every year, that will be a good opportunity to purchase points. You can check the latest Hilton hotel TOP offers updated weekly by Go Travel Video.
Redeem for free nights
Redeemable free nights can only be redeemed for standard rooms, only some hotels will open redemption for superior room types.
If you can't determine the specific travel date, you can redeem the points for a room first, wait for the hotel promotion to start, and then cancel the point room for free if the room rate is lower.
Hilton Points are valid for 15 months, which means that if the points in your account do not change for 15 months, all points will expire. Any increase or decrease in your points will automatically extend by 15 months. Therefore, if your points are about to expire and you have no need to stay, you can go to the hotel to eat, whether it is to use points to offset the meal fee, or cash payment to let the hotel help you accumulate points, you can ensure that your points can be extended smoothly.
Fast track to Hilton Honors Diamond Membership
If you want to quickly increase your Hilton Honors status, you can upgrade to Hilton Gold or Diamond by matching or requesting a credit card.
1) If you are already a high-level member of another hotel group, you can log in to the Hilton official website to fill in the relevant information, upload the corresponding membership record and stay record, and then to get a diamond or gold challenge.
The Diamond Challenge is valid for 12 nights within 90 days, the Gold Challenge is valid for 7 nights within 90 days, and the challenge success level can be retained until 2024.
Because an account can only be challenged once in a lifetime, it is recommended not to blindly register for the campaign now. Participate in the campaign when you already have a trip plan.
The Hilton Challenge is extremely generous in that it gives Diamond or Gold treatment during the challenge period, and as long as it is a valid stay (points room) is also considered a valid challenge stay, which is rare among all hotel group challenges.
2) Simply get a American Express x Hilton Honors Credit to get a dimaond card. Learn more about the Hilton Credit Card Matching Campaign
3) For stays of more than 60 nights a year, you can give a family and friend gold membership. Stay more than 100 nights a year and receive Friends and Family Diamond status.
Hilton Hotels Promotion
Hilton has several discount promotions every year, with discounts as low as 5%, generally regional promotions:
Asia / Southeast Asia: 5% off – 6% off
Japan and South Korea: 5% off to 6% off
Europe: 65% off to 75% off
North America: Generally 20% off
Regarding Hilton's reservation discounts and points campaigns, I will continue to update the latest TOP offers at Hilton hotels, so remember to check them out.
If you have any questions, you can leave a message in the comments.