If you're planning a trip soon, you may have come across Agoda, a popular travel booking platform. However, how reliable is Agoda? What are the pros and cons of using it? And how can you secure the best deals and discounts on Agoda?
In this article, we will explore Agoda reviews and analyze their legitimacy, reliability, and safety. We will also discuss strategies for getting the best deals on Agoda.
What Is Agoda, Is Agoda Legit?
Agoda company, founded in 2005 as a start-up in Singapore, initially targeted the Asian market. Since 2007, it has been owned by Booking Holdings, one of the world's largest travel companies (consistently Fortune 500), which also owns other well-known sites like Booking.com, Kayak, and Priceline. The acquisition propelled Agoda into the global arena.
Agoda's strength lies in its extensive hotel inventory, and has a strong presence in emerging markets like Vietnam, Indonesia, Thailand, Malaysia, and the Philippines. You can also find great hotel deals in America, Europe, and other regions around the world.
Apart from hotels, Agoda provides various other travel services, including flights, car rentals, packages, airport transfers, tours, activities, and more. These services can be booked individually or bundled with your hotel reservation, saving both time and money. GTV will introduce more Agoda deals in other blogs.
Check on the Agoda official website
As of 2023, Agoda has over 4 million properties listed on its platform and attracts an average of 87M+ visitors each month.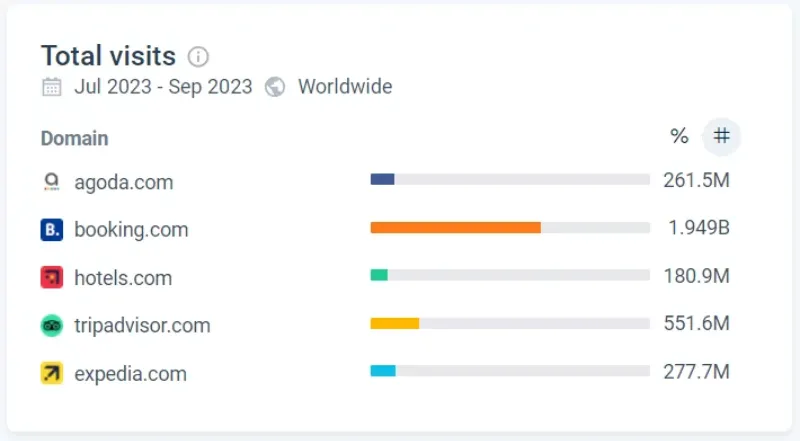 To answer the question, "Is Agoda legit?" the answer is YES. Agoda has been operating since 2005 and employs over 6,500 people across more than 30 countries. If you're wondering about Agoda's reliability and safety for travelers, let's explore real user feedback to learn more.
Agoda Reviews and Pros and Cons of Agoda
On Sitejabber, Agoda has a rating of 3.63 stars from 4,312 reviews, indicating that most customers are generally satisfied with their purchases. However, like any other online platform, it has its advantages and disadvantages.
The Pros of Using Agoda
Here are some benefits of using Agoda for travel bookings:
Wide range of options: Agoda offers a wide selection of accommodation options worldwide, ranging from budget-friendly hostels to luxury resorts. You can easily filter your search by price, location, rating, amenities, and more.
Competitive prices: Agoda often provides competitive prices for bookings, especially if you use its "Secret Deals" feature, which grants you access to exclusive discounts on selected properties.
User-friendly interface: Agoda's website and mobile app have a user-friendly interface that is easy to navigate. You can view photos, maps, reviews, and ratings for each property. Additionally, you can save your favorite properties or create wish lists for future trips.
Reward points: Agoda offers reward points for every booking you make, which can be redeemed for discounts on future bookings. You can also earn more points by writing reviews or inviting friends to join Agoda. I'll share more Agoda reward programs on my website.
Cons of Using Agoda
GTV checked more than 10,000 Agoda reviews online, and here are some drawbacks of using Agoda according to user feedback:
Overbooking and host rejection: Occasionally, guests discover that their booked accommodation is overbooked or that the host has rejected their reservation. This can be inconvenient and frustrating, particularly if the guests have already paid or have arrived at the destination.
To avoid this issue, it is advisable to contact the host or the property directly before arrival to confirm the booking and check-in details. It is also recommended to have a backup plan in case the booking is canceled or rejected. Please note that you can report any overbooking or host rejection issues to Agoda and request a refund or relocation to another accommodation.
Cancellation policies: Agoda provides free cancellation for most rooms and pay later options. However, some rooms may have strict or non-refundable cancellation policies that customers should be aware of before making a booking.
To avoid this issue, I suggest carefully reading the cancellation policy for each room and understanding the terms and conditions. If you change your mind or encounter any problems, it is best to cancel the booking as soon as possible.
Avoid Potential Issues When Booking On Agoda
Even though Agoda is legit, you should still be careful when you book on Agoda, just like any travel platforms. I suggest you reading the reviews and ratings of the listings and hosts before booking on Agoda. It is very convenient to find hotel reviews on Agoda, as they include reviews not only from Agoda but also from Booking and other platforms.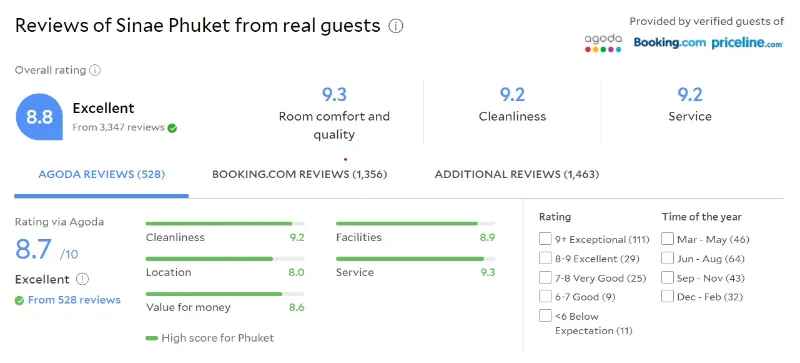 I also recommend reading the full description of the listing to ensure that the amenities align with your preferences, such as breakfast, laundry, or parking. A detailed description indicates that the host has put effort into creating their listing. It's also important to verify the identity and contact details of the hosts.
If you encounter any scams or frauds, you can contact Agoda's customer service through telephone, messaging, or an online form.
How to Get Agoda Promotion Codes and Coupons?
If you are interested in the current Agoda promo code and deals, you can click here.
Get a sweet 6% off your hotel booking.
This is where I update the Agoda offer list every week. You can find amazing discounts and offers on Agoda hotels, flights, and trips.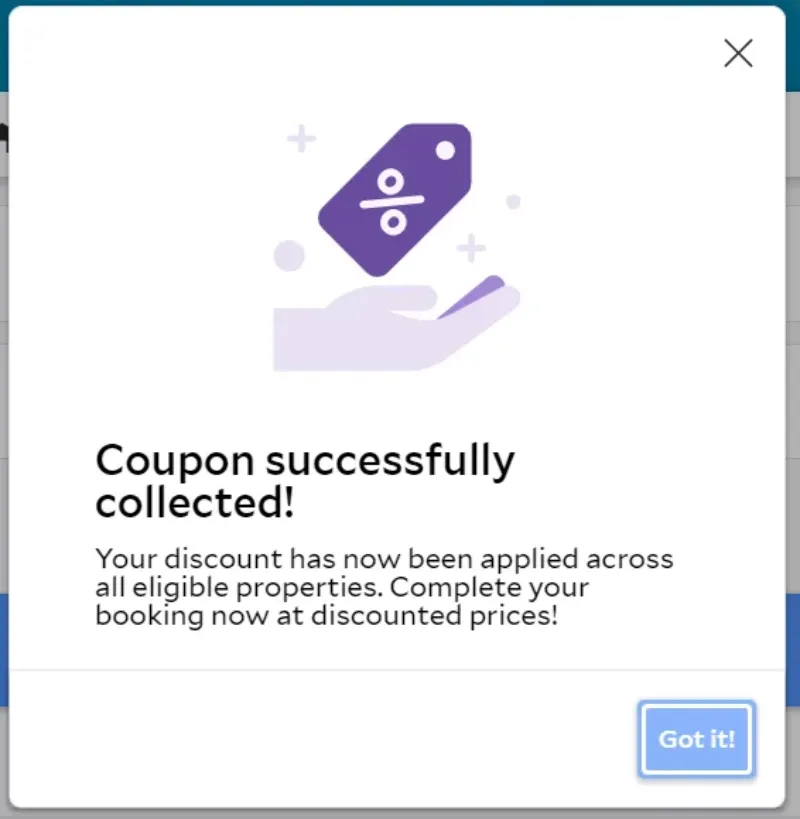 In conclusion, Agoda emerges as a legitimate, reliable, and secure OTA with an extensive range of travel services. Its affiliation with Booking Holdings, user-friendly interface, and positive customer reviews position it as a great choice for booking accommodations, flights, car rentals, and more.
As a travel blogger, I use Agoda a lot. It is one of the best travel platforms I have ever used. I am very satisfied with Agoda's service most of the time.