Marriott Hotels Corporation is currently the world's largest hotel and resort group, with its headquarters in Bethesda, Maryland, USA. At present, there are more than 8,800 hotels and resorts under 30 brands in 139 countries and regions around the world in the Marriott Group. Whether it is the number of hotels, brands, or members, Marriott holds the top spot in the hotel industry.
In this post, we will share tips on how to book Marriott hotels at affordable prices, upgrade to premium membership quickly, and maximize the benefits of Marriott Bonvoy membership and more.
Numerous well-known luxury hotel brands, including Ritz-Carlton, W Hotels, and Sheraton, are actually owned by Marriott.
Marriott's 30 hotel brands span from luxury to mid-range resorts and hotels. We have organized them from luxury to mid-range below: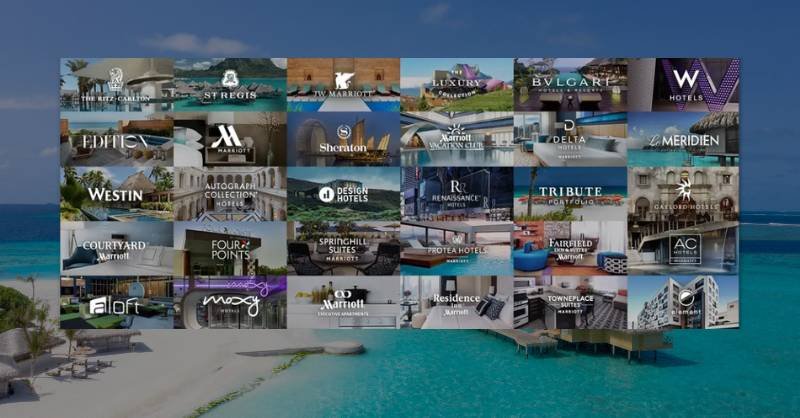 Luxury Brand (5-star+ Hotels)
Edition, The Ritz-Carlton, The Luxury Collection, Bvlgari Hotel (cooperated by Bvlgari and Ritz-Carlton and managed by Marriott Group), St. Regis, W hotel, JW Marriott
Premium Brand (4-5 star Luxury Hotels)
Marriott, Sheraton Hotels & Resorts, Westin, Le Meridien, Renaissance, Tribute Portfolio
Featured Brands (Marriott's Mid-range Brand)
Courtyard by Marriott, Four Points, SpringHill Suites, Fairfield Inn, Aloft
Long-stay Brand (Long-stay Apartments for Business People)
Element, Residence Inn, TownePlace Suites
Marriott Hotels operates more than 8,800 hotels worldwide. Below, you'll find a link to a directory of all their global locations.
Marriott Hotels Worldwide: https://www.marriott.com/hotel-search.mi
What is Marriott Bonvoy?
Marriott Bonvoy is Marriott's membership program. It was launched in 2019, integrating Marriott's original membership program, Marriott Rewards, and Starwood's membership program, SPG.
Compared to third-party booking platforms like Booking or Agoda, using a Marriott membership account to book a Marriott hotel on the official website provides member-exclusive benefits no matter where in the world you are. Plus, you can receive corresponding point rewards.
How to Join Marriott Bonvoy?
Joining Marriott Bonvoy is free at the base level, and you can do it online:
Click the 'Join Marriott Bonvoy' link.
Fill in your member information and click 'Join'.
Log in to your Marriott account while booking hotels to earn points for your stay.
Marriott Membership Levels – Marriott Bonvoy Status
Here's a breakdown of the different membership levels offered by Marriott Bonvoy:
Regular members: Join for FREE by registering on the official website.
Silver members: Upgrade to the Silver level by staying more than 10 nights within a year.
Gold members: Attain Gold level by staying more than 25 nights within a year.
Platinum members: Staying more than 50 nights within a year.
Titanium members: Staying more than 75 nights in a year.
Ambassador members: Become an Ambassador member by staying more than 100 nights in a year and spending over US$23,000.
Furthermore, Marriott offers three levels of lifetime membership, where points never expire:
Silver Lifetime Membership: Earn this by accumulating 250 qualifying nights and 5 years of elite membership.
Gold Lifetime Membership: Gain this by accumulating 400 qualifying nights and 7 years of Gold status or higher.
Platinum Lifetime Membership: Achieve this by accumulating 600 qualifying nights and 10 years of Platinum membership.
Marriott offers a wider variety of membership levels than other hotel groups, merging previous membership plans from Marriott, Starwood, and Ritz-Carlton.
If the upgrade requirements for a Marriott membership seem too demanding, or if you can't stay the required number of nights in a year, don't worry!
By simply participating in official Marriott activities, you can upgrade swiftly.
Marriott Platinum Challenge 16 Nights: To participate in the Platinum Challenge, register as a Marriott member and get in touch with customer service. Achieve Marriott Platinum status quickly by completing 16 nights of valid stays within three months of registration.
Apply for a Credit Card: By applying for both the Amex Platinum and Amex Marriott Bonvoy credit cards, you will instantly gain Marriott Gold Card membership.
Discover how to fast-track to Marriott Platinum
Marriott Bonvoy Member Benefits
What benefits do you receive as a Marriott member? A detailed introduction to membership privileges can be found on Marriott's official website. Here, we'll outline some of the key benefits: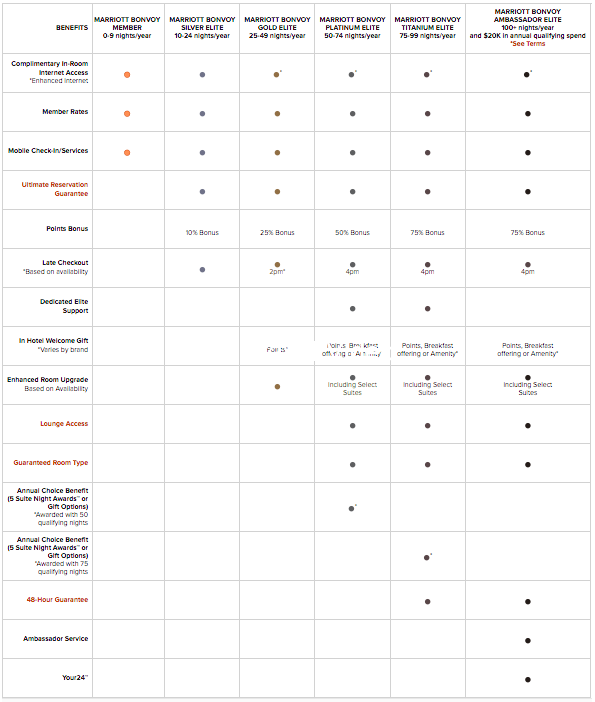 Regular Marriott Membership Benefits
Marriott members enjoy about a 5% discount on rates compared to non-members and earn points with each stay. Thus, if you plan to stay at a Marriott hotel, even just once a year, we recommend signing up for a free Marriott membership before making a reservation.
If you've never registered as a member, consider this new Marriott members offer.
If you're already a Marriott member, remember to log in to your Marriott membership account before booking a room.
Marriott Bonvoy Silver Membership Benefits
All standard member benefits plus an extra 10% bonus points
Late check-out, subject to hotel availability
To illustrate, regular members of Marriott Hotels earn 10 points for every US$1 spent. However, as a Silver member, you earn 11 points per US$1 spent.
Marriott Bonvoy Gold Membership Benefits
All Silver member benefits plus an additional 25% bonus points
Late check-out until 2pm
Welcome gift points upon arrival
Optional upgrade at check-in (excluding suites)
From personal experience, late check-out requests by Gold members are generally honored. However, room upgrades depend on availability. If the hotel is fully booked during weekends or holidays, room upgrades may be hard to come by.
If you often stay at Marriott hotels, it's worth aiming for Platinum membership. The benefits are significantly superior compared to those of Gold membership.
Marriott Platinum Membership Benefits
Platinum members receive numerous perks, such as:
All Gold member benefits, plus an additional 50% bonus points
Late check-out until 4pm (almost always guaranteed)
A choice of a welcome gift, including points, breakfast, or amenities/services
Upgrade to specific standard suites
Access to executive lounge perks
A bonus or gift of 5 suite nights for staying 50 nights in a year
Yearly gifts include options like a 5-night suite voucher, 5 complimentary nights (which can be used for membership upgrades), a 40% discount on bedding, a $100 charity donation, or a Marriott Silver Card as a gift for a friend or family member.
Marriott Titanium Membership Benefits
All Marriott Platinum Membership Benefits plus a 75% bonus on points
48-hour guaranteed room reservation
Suite upgrade (upgrade to the best available room upon check-in)
A bonus or gift of 5 suite nights if you stay 75 nights in a year
As a Marriott Platinum member, once you accumulate 75 nights, you can choose from the following options: An additional 5-night suite voucher, 5 valid nights (which can be used to upgrade your membership), a 40% discount on bedding, a $100 charity donation, a gold membership for a friend or family member, or a free room coupon for a stay worth 40,000 points or less per night.
Marriott Ambassador Membership Benefits
In addition to all the benefits enjoyed by Titanium Card members, you can also avail of 24-hour accommodation and ambassador service.
This means that members can enjoy a full 24-hour stay from the time they check in. For instance, if you check in at 10 am, you can check out at 10 am the following day.
Typically, each Marriott hotel has an ambassador devoted to serving high-end members. The ambassador service ensures you have a dedicated person to assist you.
Marriott Lifetime Membership
With Marriott Lifetime Membership, you can enjoy membership-level benefits indefinitely. This means that even if you haven't stayed at a Marriott in a year, your membership will automatically be retained. Another great feature is that points never expire across all accounts.
Lifetime Silver: 250 Lifetime Nights + 5 years of Elite Status
Lifetime Gold: 400 Lifetime Nights + 7 years of Gold Elite Status (or higher)
Lifetime Platinum: 600 Lifetime Nights + 10 years of Platinum Elite Status (or higher)
Additionally, there's an exclusive, invitation-only status level known as Cobalt Elite.
In summary, Among all Marriott membership levels, Platinum is the most cost-effective. Its upgrade requirements are lower compared to the titanium and ambassador levels. Additionally, the benefits are more substantial than the gold card, including breakfast for two, room upgrades, and access to the executive lounge, among others.
How to Earn Marriott Bonvoy Points?
Accruing points is a key benefit of hotel membership. Every dollar spent at the hotel earns points that accumulate in your account.
The Marriott Bonvoy points you earn can be used to reduce your future hotel expenses, such as free room stays or gift card purchases.
Naturally, members want to earn as many points as possible during each stay. Let's discuss how to maximize point accumulation.
Earning Points Through Hotel Stays and Purchases
For most Marriott hotels, $1 spent equals up to 10 points, with different membership levels earning varying amounts of points.
Let's view this from another angle. The estimated cost to obtain 1 Marriott point is as follows:
Ordinary members: 1 point = USD 0.1
Silver Card Member: 1 point = USD 0.091
Gold member: 1 point = USD 0.08
Platinum member: 1 point = USD 0.066
75 nights/year for Titanium and Ambassador members: 1 point = USD 0.057
Participate in Marriott Points Campaign
Marriott hotels typically host several bonus point events every quarter. By consistently booking the same hotel, you can accumulate more points.
For example, during the Double Points Campaign, members booking hotels can earn points at twice the usual rate. To participate, you typically need to register via the event link and complete your reservation and check-in within the event period. The points will then be automatically added to your account.
Buy Points Directly
You can purchase points directly from the Marriott official website. Each year, discounts are offered for point purchases, typically up to 30%. It's cost-effective to buy points during these discount periods.
To purchase points from Marriott, visit: https://buy.points.com/marketing/marriott/landing_page/index.html
We regularly share the latest Marriott offers and point promotions. Remember to check for the latest offers before traveling.
Earn Points Through Partner Airlines
Marriott Bonvoy is partnered with numerous airlines. Currently, you can convert every 60,000 Marriott points into approximately 5,000 airline miles.
Marriott has partnerships with over 40 airlines. The typical conversion rate from Marriott points to airline miles is 3:1. For more information, visit the Marriott Hotels Official Website for Points Redemption for Airline Miles.
If you have unused points in your account and don't want to use them for hotel bookings, consider converting them into air miles for flight tickets.
Tips to Earn More Marriott Points
We'll share several lesser-known strategies for quickly accumulating Marriott points:
For those traveling with a large family or planning an extended vacation, Marriott Homes & Villas could be a more cost-effective option than booking a hotel. Specifically, you can earn 5 points for every $1 spent.
For corporate event planners, register as a Marriott member first. Then, when logged in, book through Marriott's group travel page. You can reserve rooms for 10-25 people at a time and also book a conference room or event venue for more than 50 people.
If you're planning a large event at a Marriott hotel, first register as a Marriott member. Then, while logged in, visit the Marriott event reward points page, find suitable hotels, and request quotes from 3 hotels. After confirming the event, make sure to discuss the points rewards you can earn with the hotel. According to Marriott policy, you may be eligible to earn up to 60,000 Marriott event bonus points, equivalent to a few free nights.
How to use Marriott points wisely?
After earning Marriott points, you might wonder how to use them to their maximum value.
Many travel experts suggest that the best use of these points is to redeem free rooms. Hence, we'll introduce a strategy for redeeming Marriott points for free rooms.
Visit the official website to redeem Marriott points for free rooms: Marriott's Official Website
Unlike Accor points, which have a fixed official value, Marriott points do not have an officially announced value. Their worth is determined by the price of the hotel where they are redeemed. Approximately, 1 Marriott point equals 0.8 cents. To decide whether it's more cost-effective to book a hotel with points or cash, you can use this standard.
For instance, if a hotel reservation costs $400 and you can book it with points for only 35,000 points (equivalent to about $280), then it's worth redeeming the points for the hotel.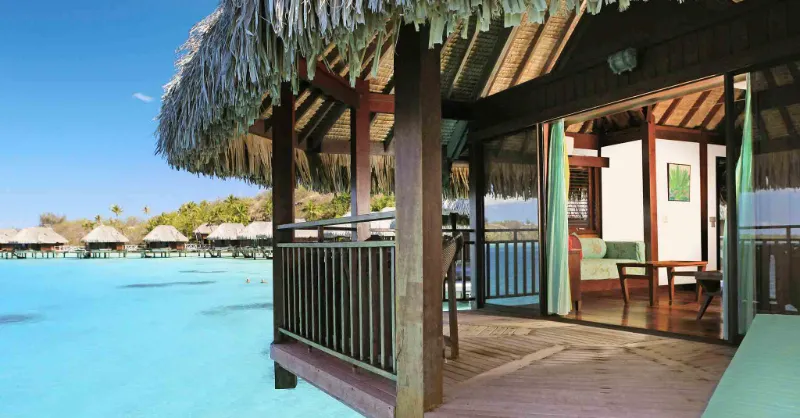 Guide to redeeming Marriott points for free rooms
Marriott points can be redeemed for free rooms at Marriott Vacations & Villas. Consider this option if you need short-term rentals or are traveling with your family.
As long as you have more than 7,500 points, you can redeem them for free rooms at Marriott.
You can redeem points for four consecutive nights and get the fifth night free. This is beneficial for travelers who stay in one place, equivalent to a 20% discount on all redemption standards.
There are PointSavers for Marriott Group points usage. On certain days at certain hotels, the points required to redeem a free room are about 10%-30% lower than at other times. Use this opportunity whenever it arises. Visit the Marriott official website Point Savers reservation portal for more information.
You can also choose the "cash + points" method of booking, which requires a minimum of US$55 + 3,500 points. Visit the Marriott's official website "Cash + Points" booking portal for more information.
Even if you don't have enough points, you can still book in advance as long as you accumulate points 14 days before check-in.
Members enjoy the right to book with points as long as the hotel's basic rooms can be booked with cash.
Starting from March 29, 2022, the use of points to redeem Marriott free rooms will be changed to a dynamic points exchange rate, which means that the points required for room changes will be determined based on the hotel's vacancy rate in the future.
For a detailed Marriott point guide and tips, refer to What are Marriott Dynamic Points? How to maximize your use of Marriott Dynamic Points?
Summary of Booking Guide for Marriott Members
Let's summarize the Marriott Bonvoy membership strategy. Here's how to quickly secure a high-level Marriott membership and book the best deals:
If the hotel price isn't high, pay as much as possible to earn more points. When staying at a luxury hotel, consider using points + cash. You'll still earn points for the paid portion. Alternatively, redeem all your points for the most luxurious hotels. Don't forget the stay 4, get 1 free offer.
For long-term vacations or travel with multiple families, consider staying in a Marriott apartment or resort. Booking at Marriott Homes & Villas is often cheaper than a hotel, and you can also earn points.
If you're planning a meeting or event at a Marriott hotel, register as a Marriott member first. Then, book on the group travel page. As a member, you can also earn up to 60,000 Marriott event bonus points, which is equivalent to a few free nights.
Each Marriott member can earn points for up to 3 rooms. This rule suits those who frequently travel for business or book rooms for meetings. Without impacting others, you can transfer other people's room accounts to your own.
Participate in Marriott points campaigns as much as possible. This includes discounts for purchasing points, getting bonus points for stays, etc.
Most hotels launch promotions on weekends. If you're planning a weekend trip, check the official website or app 1-2 days in advance for any promotions.
We will provide a summary of Marriott's latest discount information. Be sure to check it regularly for the most recent hotel discounts and points promotions.
Contact the customer service at Marriott's official website if you have any questions.
If you have further questions about the Marriott guide, please leave a message in the comment area.
Go Travel Video provides useful information about several international hotel groups, such as customer service phone numbers, latest offers, points activities, quick upgrade strategies, etc.
To make your trip easier, we has compiled a list of travel websites you may find useful. We hope this saves you time when booking hotels in the future.