Marriott Hotel Group is currently the largest hotel and resort group in the world. Marriott Group has more than 7,200 hotels or resorts under 30+ brands in 131 countries around the world.
After merging with Starwood, in recent years, Marriott has grown tremendously in terms of the number of hotels, brands, and membership.
In this article, I will cover how to book a Marriott hotel at a cheap price? How to enjoy the most of the benefits of Marriott's premium membership? including suite upgrades, free breakfast, and more.
Marriott has the most international hotel brands of all the major hotel chains in the world, from ultra-luxurious Ritz-Carlton to more budget-friendly Four Points by Sheraton. Here is a full list of Marriott brands.
Marriott luxury brands: Edition, The Ritz-Carlton, The Luxury Collection, Bvlgari, St. Regis, W hotel, JW Marriott.
Marriott premium brands: Marriott, Sheraton, Westin, Le Meridien, Renaissance, Tribute Portfolio.
Marriott select brands: Courtyard, Four Points, SpringHill Suites, Fairfield Inn, Aloft.
Marriott extended-stay brands: Element, Residence Inn, TownePlace Suites
Marriott Hotels has more than 7000 hotels worldwide and nearly 500 hotels in Greater China. The following is a list of all hotels.
Marriott Hotels Worldwide: https://www.marriott.com.cn/hotel-search.mi
You can also find these useful hotel booking links in our website.
What is Marriott Bonvoy?
The Marriott Bonvoy is the new loyalty program of Marriott after the merger of Starwood Preferred Guest, Ritz Carlton Rewards in 2019. Members who join this loyalty program can earn and redeem points for rewards, including free hotel nights in hotels.
How to join Marriott Bonvoy?
Joining Marriott Bonvoy is free (base-level) and you can do it online:
Click to the 'Join Marriott Bonvoy'.
Complete your member information and click 'Join'.
Log in to your Marriott account while booking hotels, and earn points after your stay.
Marriott Bonvoy members' status
Marriott Bonvoy has six members status tiers:
Classic Member – Free to join in
Silver Elite – 10 nights a year
Gold Elite – 25 nights a year
Platinum Elite – 50 nights a year
Titanium Elite – 75 nights a year
Ambassador Elite – 100+ nights a year and US$20,000+ annual spend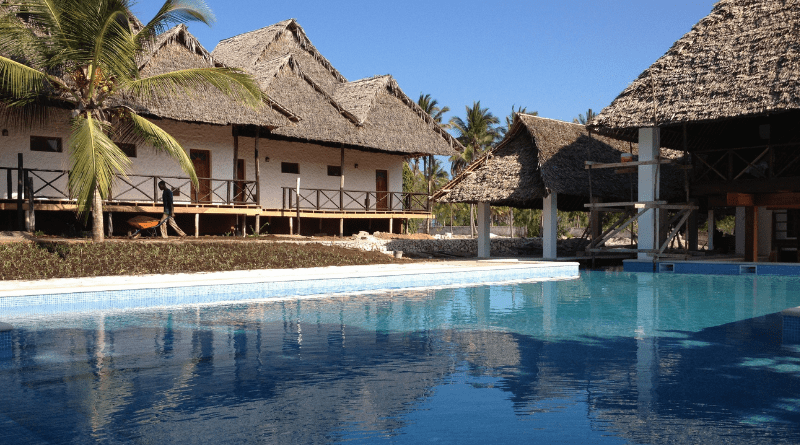 In addition, Marriott also offers 3 levels of lifetime membership with points that never expire:
Lifetime Silver: 250 Lifetime Nights + 5 years Elite Status
Lifetime Gold: 400 Lifetime Nights + 7 years Gold Elite Status (or higher)
Lifetime Platinum: 600 Lifetime Nights + 10 years Platinum Elite Status (or higher)
Cobalt Elite is a top-secret status level that is invitation-only.
If you think that the requirements for membership upgrading are too hard, check the strategy for fast track to a Marriott platinum member.
Marriott Bonvoy Member Benefits
What are the benefits of Marriott Bonvoy members benefits? Here is a detailed introduction on Marriott website.
Marriott Bonvoy Classic members
Marriott calssic members enjoy about 5% discount rate on the public price, and earn points. Therefore, I suggest that as long as you stay in a Marriott Hotel, even if you only stay once a year, you should register as a member for free before booking.
If you are already a Marriott member, don't forget to login to the Marriott member account before booking.
If you have never registered as a member, check out this new Marriott members offer. Besides, this is a list of travel websites that you may use for future booking.
Marriott Bonvoy Silver Elite
In addition to Member benefits, you'll get:
Ultimate Reservation Guarantee – If the hotel can't honor your reservation, they'll pay for your accommodations at a nearby hotel.
Late check-out (where available)
Marriott Bonvoy Gold Elite
In addition to Silver Elite benefits, you'll get:
Complimentary Internet
2 PM late check-out (where available)
Hotel welcome gift of points
Enhanced room upgrade (where available)
Basically, it can be guaranteed that the upgraded room type depends on the situation. If there are many guests on weekends and holidays, it'll be hard to get an upgraded room. Compared to Marriott Platinum members, there is a world of difference in access to benefits. If you stay at Marriott hotels a lot, then I suggest to upgrade to platinum members directly.
Marriott Bonvoy Platinum Elite
In addition to Gold Elite benefits, you'll get:
Lounge access – The most valuable benefit of the platinum members.
4 PM late check-out
Guaranteed room type
Hotel welcome gift of points, breakfast, or amenity
Annual Choice Benefit (options include 5 Suite Night Awards)
Enhanced room upgrade including select suites (where available)
Marriott Bonvoy Titanium Elite
In addition to Platinum Elite benefits, you'll get:
An additional Annual Choice Benefit (options include 5 Suite Night Awards)
Marriott Bonvoy Ambassador Elite
In addition to Titanium Elite benefits, you'll get:
Ambassador Service
Your24 (Check-in at any time, and stay at hotels for 24 hours.)
That is, whenever a member checks in, they can get a full 24 hours of room time from the check-in. For example, if you checked in at 10:00 a.m. the day before, you can check out at 10:00 a.m. the next day.
Marriott Lifetime Member
As a Marriott lifetime member, you can enjoy the benefits of the membership level forever, which means that even if you do not live in Marriott once, your membership will still be retained. Another good thing is that the points in all accounts never expire.
Let's find out how to use Marriott benefits wisely:
Executive lounge and free breakfast
You may not know about the Executive Lounge, how to use it to get the best value for money?
The lounge includes breakfast, afternoon tea, and even dinner. Basically, the meals of the day can be used in the executive lounge.

When you can choose breakfast, points, or local gifts as welcome gifts, it is recommended to choose points as much as possible. Local gifts are generally not very good. After you choose points, you can redeem them for accommodation.
The suite voucher
You can book a basic room with cash or points, and will see the option to upgrade with the suite voucher on the Marriott hotel booking page.

A suite voucher can only be used for one room night, if you stay for two days, you need to use two suite vouchers to upgrade.

Suite upgrades can be booked 5 days before check-in. If there are spare suites in the hotel system, they will be upgraded directly.

If the suite cannot be upgraded the day before check-in, the suite voucher will be automatically refunded to the account.
To sum up, among all the membership levels of Marriott, the platinum level is the most cost-effective. Compared with the titanium and ambassador levels, the upgrade requirements are relatively lower; compared with the gold level, the platinum benefits are more realistic, such as breakfast for two, upgraded room types, Lounge, and more.
How to use Marriott Bonvoy points wisely?
Now let's talk about how to use Marriott points? After becoming a member of Marriott Bonvoy, you can redeem points for stays, experiences, shopping, and more.
I have an article about the strategy of Marriott points. In this article, we will briefly introduce the strategy of redeeming Marriott points for free rooms.
Use Marriott points for free nights on official website: https://www.marriott.com.cn/loyalty/redeem/hotels/free-nights.mi
Using points for free nights
Hotel stays are the best way to use your points. If you make good use of geographical and time differences, you can maximize the benefits of points.
As long as you have more than 7,500 points, you can redeem Marriott's free room. Besides, if you travel with your family, or rent a villa, then using your Marriott points to redeem a free room at villa would be a great choice.
It's also important to note that Marriott Bonvoy points will expire if you don't have a qualifying stay from the past 24 months.
Please note that instead of fixed pricing, in March 2022, Marriott Bonvoy switched to dynamic pricing, there is a good chance that you'll need to pay for more on luxury hotels.
How do know whether using Marriott points is worth it?
Normally, we estimate the average value of 1 point at 0.8 cents. If the price is higher than this standard, use points to book, otherwise use cash to book.
For example, the price of a hotel is $180. If you need 35,000 points to book, then the actual value of the points used is 0.8 cents in the region.
Don't forget to add all other hotel spendings to your room bill.
If you use points to redeem free nights for a stay of 5 consecutive nights, you'll automatically get the fifth night for free.
This rule is very useful for travelers who stay in one place, and it is equivalent to 20% off all exchange rates. That's another tip to get more value out of points.
You can also redeem Cash + Marriott Points for your hotel stay, in addition to promotions such as PointSavers, which will help you get a better value of points, it cost around 30% fewer points than standard awards.
Even if the points are not enough, you can still book first, as long as you accumulate points 14 days before check-in.
Marriott points free room strategy: No Blackout Dates
After merging the former SPG hotel brand, as long as the hotel's basic rooms can be booked with cash, members can book them with points.
For example, we can find that even in New York on New Year's Eve in 2018, the Westin Times Square has basic rooms that can be booked. Although the price of basic rooms has reached more than 800 US dollars, we can still use points to complete the reservation. . It would be nice to live in Times Square on New Year's Eve.
Other ways to use points
Purchase merchandise, such as electronics, Apple products, and more.
Bid for experience in the Marriott Bonvoy Moments platform.
Donate points to nonprofit organizations.
How to earn Marriott Bonvoy points?
Earning Marriott points on hotel stays
Staying at hotels is the main way to earn points, spend $1 = 10 points at most Marriott hotels, including Marriott villa or appartment, and the points earned at different membership levels vary.
In another word, if you want to get 1 Marriott point, the approximate cost is as follows:
Ordinary member: 1 point=USD0.1
Silver member: 1 point = USD0.091
Gold members: 1 point = USD0.08
Platinum members: 1 point = USD0.066
Titanium members and ambassador members for 75 nights/year: 1 point = USD0.057 (about RMB0.38).
If you are the planner of the company's activities, you can first register as a member of Marriott, and then directly book hotels on the group travel page of Marriott after logging in Marriott account. You can not only book group travel by reserving 10-25 rooms at one time, but also reserve a meeting room or a venue for more than 50 people.
If you plan to hold a large-scale event in the Marriott Hotel, you should also register as a Marriott member first. Then, when you login Marriott account, go to the Marriott reward points page to find a suitable hotel and obtain quotations from three hotels. You can get up to 60000 Marriott activity bonus points, which is equivalent to a few free nights at the Marriott Hotel.
In addition, Marriott will have several points reward campaigns every year. For example, "2X points", that is, when you book a hotel during the campaign, you can get twice the points.
Marriott cooperates with more than 40 airlines, and most of the Marriott points and airline miles are converted at a ratio of 3:1. For details, you can check the official website of Marriott Hotel.
Marriott co-branded credit cards
By applying for Marriott co-branded credit cards such as Amex and Chase, you can get extra points, and even free room vouchers.
Buying points is another popular way to get points, the standard rate of US$12.50 per 1,000 point increments, up to a maximum of 50,000 points a year.
Every year, Marriott will have several points promotions or sales, you can participate indirectly on Marriott's website, which will be good timing to purchase discounted points. Generally, the discount can be reduced to 30%.
Buy Points link: https://buy.points.com/marketing/marriott/landing_page/index.html
Transfer Points
Do you know the Marriott points can be transferred to another member? When the number of points reaches more than 1,000, the points can be transferred to other members. The annual point transfer limit is 100,000 points.
Please note that you need to book directly through Marriott's official channels to earn points, if you book with a third-party travel agency, you will not be able to use the benefits.
Here is everything you need to know about Marriott Hotel deals, and customer service info.
I'll update the best & latest offers from Marriott here, if you have any questions, please leave them in the below comment sections.