Staying in a luxury hotel is a great way to start a fantastic trip, however, the exorbitant prices might make you think otherwise. Today, I'll share some expert tips to help you book the luxury hotels of your dreams at prices, that are super reasonable.
This is how?
Step1: INSPIRATION – Find a destination, even if you have several on your list. If you don't know where you should go, then check this page to give you some inspiration.
Step2: SEARCH – Use OTA (Online Travel Agencies) wisely: compare prices, read comments and filter the hotel on Booking, Expedia, and Agoda.
Step3: BOOK – Instead of booking on OTA sites, in most cases, I'd recommend you book directly from the hotel website, especially from international hotel chains, like Marriott, IHG, Accor, etc.
Step 4: TIPS – Make sure to read our professional travel tips, "travel better for less", that's what the GoTravelVideo.com site is for.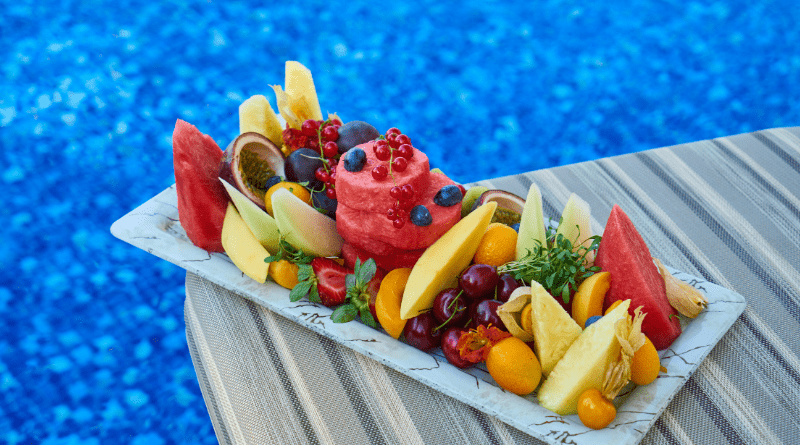 In this article, we'll focus on the Step 3 BOOK, and share why you should book directly from hotels, and how you can enjoy the exclusive benefits and a cheaper price of a luxury hotel.
Register as a hotel loyalty program member
Most hotel groups have a membership program that you can sign up for FREE, for example, Marriott Bonvoy (Marriott hotel group), and Accor Live Limitless (Accor hotel group). Click to find more hotel membership guides.
As a member, you can enjoy some exclusive benefits offered by the hotel:
Exclusive discounts for reservations, up to 20% off.
Earn points and nights, which can be deducted from the cost of accommodation or meals, or even exchange for a free room.
Enjoy member benefits such as free WIFI, and priority check-in. Premium members will even receive free breakfast and free lounge access.
Then how to register as a member? I wouldn't recommend you to sign up through the front desk, as some hotels have new member campaigns.
For example, Marriott has a Refer-A-Freind promotion for new members, and is possible to earn up to 10,000 points, worth about 70$. This offer you can't find on Marriott's official website, only the insider knows it. You can read this article to find out more.
We've featured the BEST 10 hotel deals and updated the list every week, so make sure to check it out first before you book your next trip or register for membership.
Book Member Discount Rates
As mentioned above, one of the important benefits of loyalty program members is the discount rate. Normally, you can save about 10%-20% off compare to the public price.
Do you know that most hotel groups have several super sales campaigns every year, during the campaign, members' rates may be as low as 50% off, or even more.
To enjoy these deals, the most important thing is getting the information as soon as possible, before the hotel is fully booked. You can get the information through below channels:
Of course, check the Go Travel Video.com Top 10 offers, this is what I do, to collect the latest hotel offers for you.
Subscribe to Hotels Newsletter.
Check on Hotels official website, you can find all the hotel sites listed here.
Social media channels, Facebook, Twitter, Ins, etc.
Earn bonus points
You can only earn bonus points by booking hotels on official channels, like APP, website, and reservation line.
What are the hotel points for?
As I mentioned earlier, points can be used to redeem hotel accommodation and dining. From time to time, hotel loyalty programs launch points campaigns, encouraging members to book certain hotels and stay at the hotel regularly.
For example, if you spend $200 for a stay, and receive 1,000 points. If you register the points campaign first and still spend $200 on the hotel, you'll receive 2,000 points.
How to fast-track to the elite membership level?
The benefits of elite membership include executive lounge access, complimentary breakfast, upgraded room types, and more.
In another word, as an elite member, spending the same amount of money, you can enjoy more benefits than others non-member customers. that's why people love fast-track campaigns.
For example, in 2022, Accor has a fast-track campaign, as long as you stay at least 1 eligible night in hotels:
Silver members will receive 10 bonus status nights to Gold status.
Gold members will receive 15 bonus status nights to Platinum status.
Platinum members will receive 20 bonus status nights to retain Platinum status.
Click to find more details about this campaign.
All consumption should be recorded in the room account
Not all hotel groups will individually credit the cost of meals, but as long as you put it on the room account, you can definitely get credit.
All you need to do is tell the restaurant staff your room number, and when you check out, the meal fee will be charged with your room fee.
Of course, it's not just for meals. All your expenses in the hotel should be put on the room account, such as calling a taxi, shopping in the hotel gifts shop, laundry, and so on.
Even if you're not staying at a hotel and just dine in a hotel restaurant, you can still show your membership card and ask the staff to help you with points.
Hopefully, these tips will help you have a better experience in luxury hotels. Click to find more hotel loyalty program guides and the best deals.