In order to retain their loyal members, major hotel groups always try to pull guests from third-party platforms such as Booking to their official platforms, assuring members that the official platform has the lowest price, which is BRG. In this article, we will share BRG strategies from several major hotel platforms, including Marriott, Accor, Hilton and more.
What is BRG? Best Price Guarantee
BRG is short for Best Rate Guarantee. BRG is the hotel group's promise to members that as long as they book from hotel offical channel, it must be the cheapest price, and if a lower price can be found from a third-party platform, the hotel will give a certain compensation.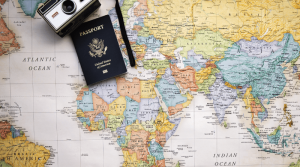 Conditions for applying for Hotel BRG
Of course, the BRG application also needs to meet some conditions to be approved, such as the same length of stay, the same hotel, the same number of guests, etc., in addition to some conditions that you may overlook:
Choose the same currency: Whether you use USD, RMB or other currencies, be sure to use the same currency when providing official website and third-party price evidence. Otherwise, the problem of exchange rate difference may also cause customer service to reject your application.
Whether it is a tax-inclusive price: Generally, the prices displayed on the hotel's official website are tax-exclusive prices, and you need to go to the previous step to confirm the reservation to see the final tax-inclusive price.
Actual booking evidence: You can use a price comparison website such as HotelsCombine to find the lowest price, but you cannot use this result to provide a BRG application. You still need to go to Booking or other reservation websites, select the same room type and check-in time, and submit a BRG application with the final price.
How to apply for the Hotel Group BRG?
In fact, the methods used by major hotel groups to apply for BRG are basically the same, but the compensation policies are different. Here is an example, I'll teach you how to apply for BRG on Marriott hotel website.
Find the hotel in Marriott's official channels, including the official website and APP, choose a date, write down the price, do not close the page, you may have to come back later to make a reservation. Remember, hotels generally display prices that do not include tax, and you must click to the previous step of payment to see the final price including tax.
Go to a dedicated hotel comparison website, such as HotelCombine, and check the price of your reservation by selecting the same booking time and hotel.
Go directly to the OTA booking platform (Booking, Agoda) from the comparison website and check the filter criteria again, including cancellation policy, whether breakfast is included, number of guests, etc. If you do find a lower price than the official website, you can apply for BRG.
Open the Marriott website just to book the hotel directly, and choose the one that can cancel free of charge, so that even if the BRG application is not approved, you can cancel for free.
Go to Marriott's official website to submit a BRG application, remember to complete the application within 24 hours.
If BRG passes, you will receive a confirmation email from Marriott, and then you will check in your account and the hotel reservation you booked will show the "look no further" rate.
Marriott Hotels Group BRG
Marriott calls the Best Price Guarantee as "Look No Further" rate, which literally means you don't have to go elsewhere to book.
BRG Policy: Members who find a better rate for the same hotel, room type and booking dates within 24 hours of booking through Marriott official channels can submit a form request. Marriott will offer the same rate with an additional 75% off the room or receive 5,000 Marriott Bonvoy Points.
For example, the room rate of the Marriott hotel you want to stay in is 1500USD, the third-party platform you find is 1000USD, after you submit the application, Marriott may give another 25% discount based on the third-party platform price 1000USD, that is, you only need to pay 750USD to stay.
Members must submit a completed application form within 24 hours of booking through the Marriott International Reservation Channel. Comparable rates are subject to the following:
Same hotel
Same room type
Same booking dates
Same cancellation
Same upfront policy
Other terms and conditions relating to the room rate
Restrictions: The Best Rate Guarantee does not apply to The Ritz-Carlton, Montreal, The Ritz, London, The Ritz-Carlton Residences, or Starwood branded hotels.
If you find a lower rate on the day of check-in, you must submit your request by 10:00 p.m. in the hotel's time zone, which can be found here.
Marriott Best Rate Program: BRG Application
Find out more Marriott hotel tips
Accor Hotels Group BRG
BRG Policy: Members who find a lower rate elsewhere within 24 hours of booking will be able to stay at the hotel at this low rate and receive an additional 75% off. The compensation policy is basically the same as Marriott.
Policy restrictions: Fairmont Hotels, Raffles Hotels and Swissôtels are only eligible for 20% off third party rates.
The Best Price Guarantee is subject to the following conditions:
Book a room directly through Accor channels (website, app, reservation center or contact the hotel directly);
A booking confirmation number has been received;
Within 24 hours of receipt of the booking confirmation email or phone call, and no later than 48 hours prior to check-in.
If you find a lower price at a third party within 24 hours, you can apply for BRG with conditions as below:
Same hotel, same dates, same length of stay, same price terms (i.e. refundable, prepaid, deposited, breakfast included, cancellation and change conditions), same room type (same type, size, bedding, view or location) and same number of guests.
Publicly available rates for bookable rooms on third-party websites or apps are lower.
The total amount of the stay is calculated in the same way as the taxes included (miscellaneous taxes, VAT, services).
AccorHotels official website: BRG application
Find out more AccorHotels booking tips
Hilton Hotels Group BRG
BRG Policy: Within 24 hours of booking through Hilton's official booking channels, if the same stay and terms find a lower qualifying rate and meet all criteria, an additional 25% discount on the room rate per night during your stay.
BRG applications may be unsuccessful in the following situations, such as:
Rates that require a special membership or affiliation to book, such as members-only rates, corporate-negotiated rates for business travel, or Hilton team member rates.
Prices that require a login, credit card number, or code to view.
The price of a confirmed reservation made on behalf of someone else
BRG application on the official website of Hilton Hotels
Find out more Hilton hotel tips
IHG InterContinental Hotels Group BRG
BRG Policy: IHG Hotels promises to offer the best available rate for online bookings, and if you find a lower rate from another channel, IHG will apply that rate and give you five times IHG One Rewards points, capped at 40,000 points.
The BRG Best Rate Guarantee does not apply to InterContinental hotels in Chinese mainland, Macau, Hong Kong and Taiwan.
Reservations must be made through IHG's direct booking channels, such as IHG's official website, call center, or mobile app, and must be confirmed. When booking, you must use the "Best Rate" search function to find the best rate for the selected room type.
If you find a lower rate on a third-party website within 24 hours of completing your booking through IHG direct booking channels, and at least 24 hours before the check-in time stated by the booked hotel, you can complete and submit an online claim form.
IHG compares and validates the submitted rates and meets the following criteria: rates of the same hotel, same room type, same check-in dates, same occupancy and same cancellation policy.
 BRG application on the official website of InterContinental Hotels
Find out more InterContinental hotel tips
Hyatt Hotels Group BRG
If you can find a better rate on a third-party website than the official website of Hyatt Regency hotels, you can apply for one of the following two types of compensation:
5,000 Hyatt points can basically be redeemed for a free night.
For an extra 20%, you can enjoy this offer on top of the lower price you can find.
If you can write in English, submit the claim form online directly on the official website. If you don't know how to write English, after booking at hyatt.com, you can call Hyatt Customer Service at 1-877-247-3909 or 402-593-5445. Customer service will review your application and respond within 24 hours with an updated claim status.
Hyatt official website: BRG application
Find out more InterContinental hotel tips
If you have other questions about the hotel BRG application, please feel free to leave a message in the comments section.